Transportation of oversized cargo is a complex area that requires specialized equipment, transport and extremely high competence of employees. Our team is always ready to lend a helping hand and take care of the transportation of various oversized cargoes quickly, smoothly and safely.
TRANSPORTATION OF OVERSIZED CARGO
We have been transporting oversized cargo for more than 10 years!
OVERSIZED CARGO PERMITS AND PILOTS
Organization and a responsible approach not only to the client's requirements, but also to the order in progress, is the reason for our impeccable reputation. Our long term partner UAB "Permitas" organizes oversized cargo permits, handles all issues related to transportation, cooperates with the necessary institutions, and also organizes cargo pilots throughout Europe, Scandinavia and the CIS countries. We guarantee that we will respond to your request within 24 hours. and we will offer you one of the best permit prices. Our company is ready to help you in all necessary cases: When organizing a route check, we can also choose a route; Organizing oversized cargo permits; We offer all types of escort (pilot + police); We will help with all engineering work (electrical lifting wires, disconnecting, removing road signs, removing traffic lights, etc.).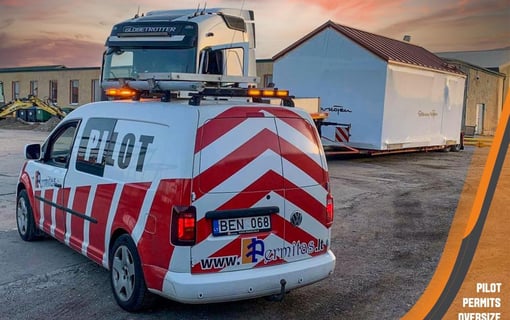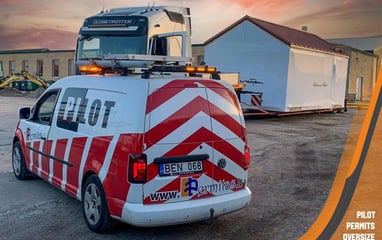 WE WILL GUARANTEE PROFESSIONAL SERVICE QUALITY:
- choosing the most optimal route when transporting cargo;
- faster solutions to problems arising during cargo loading/unloading;
- planning of new loadings starts even before the truck reaches the unloading place;
- one contact system, ensuring fast and quality service

.